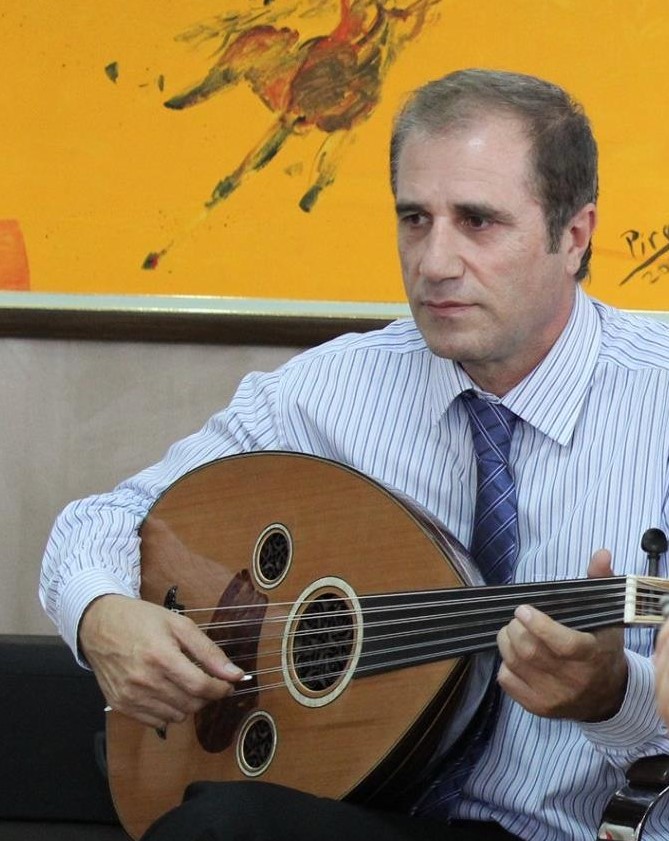 Prof. Dr. MUSTAFA HİLMİ BULUT
Mustafa Hilmi BULUT is a Professor at Cumhuriyet University, Sivas, Turkey. He authored Ten books titled "Sivas Folk Dances in Violin Education", "Song Box I & II" (Children Songs – Turkish & English), "The Ethnography of the Music from Zara Region", "Scientific Research Articles on Music", "Special Teaching Methods in Music", "Nine Original Compositions in Eight Maqams With Detailed Maqams Definitions" and "Microtonal Musics With Piano Accompany For Violin". He has given numerous concerts at the national and international level, on Traditional Forms of Turkish Music and Western music. He also presented numerous papers at various conventions and symposiums in Turkey, Poland, America, Ukrain and Hong Kong.
Prof. Bulut took part in workshops on "Using the Violin in Turkish Music" at the University of South Florida in the US, and at Castello Branco, Portugal. His oud recitals (self-accompanied singing with Oud in the Turkish Classical Music) at the University of South Florida and the University of Mississippi in the US received great acclaim. He also provided insights into the field at workshops on Traditional Turkish Music with Oud, in Estonia.
He made numerous presentations and published many works on music education and musicology. He is the composer of a significant number of works in school music as well as Turkish Classical Music. He has coordinated numerous SRP Projects so far.
Personal website: https://www.mustafahilmibulut.com/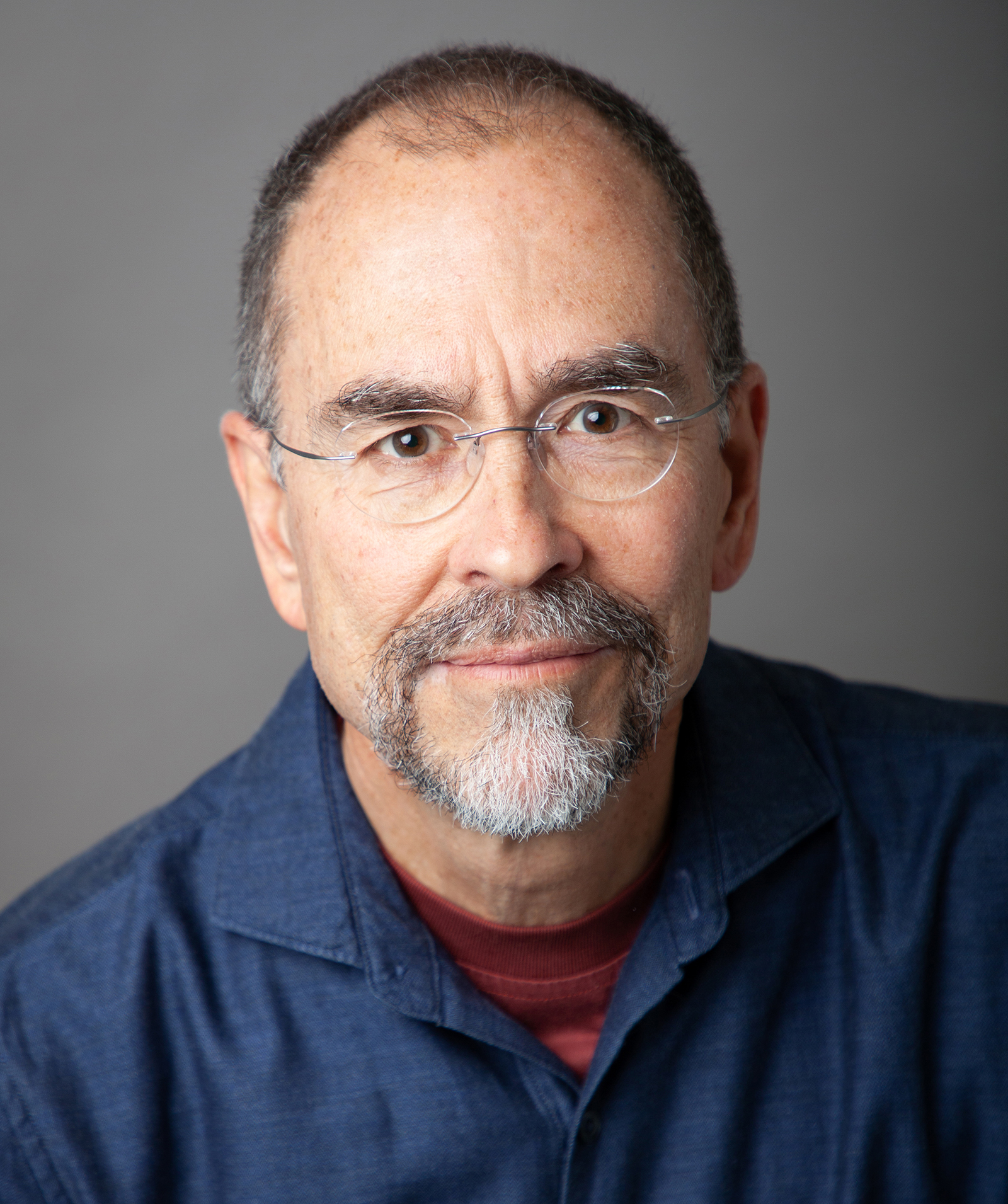 Prof. Dr. BRUCE REIPRICH
Bruce Reiprich's music has been described as having "unapologetic lushness," as "post-romantic radiance" and as "a deeply personal mediation on the poet's feelings." Much of his music is inspired by and is a reflection upon images of nature found in the Turkish poetry of Oğuz Tansel. His music has been performed throughout the United States, and in Europe, Asia and South America. His most recent composition, When Quiet Comes for piano and string orchestra, will be recorded later this year by the Janáček Philharmonic Strings for a Parma Recordings CD. He holds degrees in music theory from the Eastman School of Music and a Ph.D. in composition from the University of Iowa. He is presently a professor of music composition and theory in the School of Music of Northern Arizona University and he is director of the professional contemporary music ensemble, Ensemble Flageolet (www.ensembleflageolet.com). Personal website: http://www.brucereiprich.com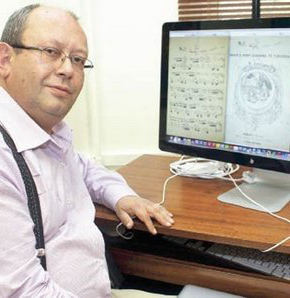 Prof. Dr. BÜLENT ALANER
He was born in Ankara in 1960. Graduated from Hacettepe University State Conservatory with ''Ihsan Dogramaci Certificate of High Achivement'' in 1985, he completed the Proficiency in Art program at the Music Education Department of Gazi University, Institute of Science and Technology in 1989. He has respectively assumed the titles of Assistant Professor in 1996, Associate Professor (in the field of Music Sciences) in 2002 and Professor (in the field of Music Sciences) in 2007.
Over the years, Ahmet Bülent ALANER has assumed the administrative duties of Atat¸rk Music Research Center Director, Head of Music Department, Deputy Director of State Conservatory, Director of ANADEK and Head of Musicology Department within Anadolu University.
In 2010, he founded the Musicology Department of Anadolu University School of Music and Drama.
After his studies at New York University Nordoff-Robbins Center for Music Therapy between 2001-2003, he has assumed the management of the project titled ''Effects of Creative Music Therapy Studies Conducted with Autistic Children'' which can be considered as the first scientific research conducted in the field of Music therapy in Turkey.
Again in 2010, he has supervised the Scientific Research Project titled ''Anatolia Living with Music from Ancient Times to Today. Old Anatolian Music Instruments and Their Reflections to the Present in the Light of Archeology and Epigraphic Materials.''
In 2018, he worked as an educator in TUBITAK green consciousness project prepared by Osmangazi University, Faculty of Engineering and Architecture, Department of Architecture.
Prof.Ahmet Bülent ALANER has many articles published in the International Refereed Journal, four books, nine book chapters published in Turkish and English, over thirty full-text international/national papers besides many articles and conferences focused on Turkish Culture.
Alaner, who is also a member of American Musicological Society, Council for Exceptional Children and Azerbaijan Composers Alliance, was also honored with ''ESKISEHIR MUSIC AWARD'' in 2016.
A.Bülent ALANER has also edited 5 books published by the Open University System and the Ministry of Culture and Tourism.
Having received 121 references for his publications, Prof. Alaner is currently the Head of the Department of Musicology at Anadolu University School of Music and Drama.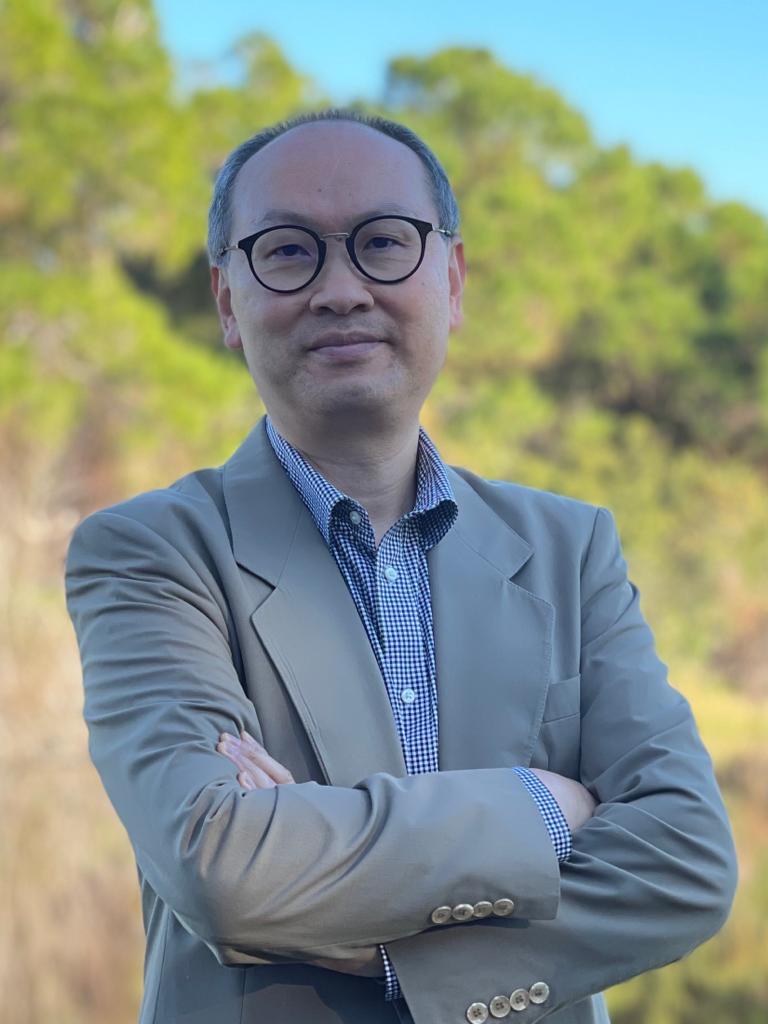 Prof. Dr. C. VICTOR FUNG
C. Victor Fung is Professor of Music Education and Director of Center for Music Education Research at the University of South Florida (USF). He advises doctoral students and teaches graduate courses in social psychology of music, music in higher education, measurement and evaluation in music, and other music education research courses. He is the recipient of the Outstanding Graduate Faculty Mentor Award at USF (2017). He was a Fulbright researcher in Japan (2018). His research emphasizes social psychological aspects, multicultural issues, and international perspectives of music education. His recent projects include Asian philosophies in music education, music participation and senior citizens' quality of life, and world music preferences. He has given over a hundred presentations at professional conferences and has given open lectures and seminars at over thirty institutions across five continents. He was a featured keynote presenter at meetings in China, Japan, and Mexico.
His books A Way of Music Education: Classic Chinese Wisdoms (2018) and Music for Life: Music Participation and Quality of Life of Senior Citizens (co-authored with Lisa Lehmberg, 2016) are published by Oxford University Press. He has also published articles in numerous refereed journals, including Bulletin of the Council for Research in Music Education, College Music Symposium, Contributions to Music Education, International Journal of Music Education, Journal of Research in Music Education, Journal of Technology in Music Learning, Philosophy of Music Education Review, Psychology of Music, Research Studies in Music Education, and Update: Applications of Research to Music Education. He was the editor of Research Perspectives in Music Education, Music Education Research International, and the Research and Scholarship Component of the College Music Symposium. In addition, he has reviewed for a dozen other professional journals. Some of his works have been translated into Chinese and Japanese.
He has served as a Board Member for the International Society for Music Education, the College Music Society, and Florida Music Education Association. Furthermore, he is affiliated with professional organizations such as the American Educational Research Association, the National Association for Music Education, and the Society for Ethnomusicology. His Ph.D. in music education, with minor areas in ethnomusicology and conducting, comes from Indiana University, Bloomington.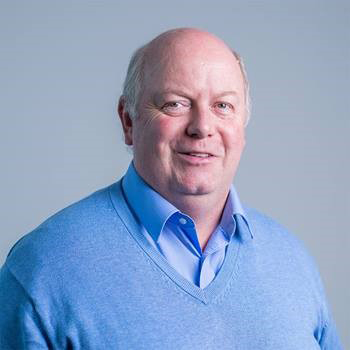 Prof. Dr. IAN FILLIS
I am a leading entrepreneurial small business researcher, with other research interests in creativity, arts marketing and consumer research. I have built an extensive international research network, extending to Europe, North America and Australia where I am currently engaged in a number of funded research projects on arts and entrepreneurial marketing. My research output includes over one hundred single and jointly authored refereed papers. I was Principal Investigator of an AHRC funded Cultural Value project. My record of securing external research funding also includes awards from the ESRC, Scottish Enterprise, Scottish Arts Council and the Arts Council England. I have been Visiting Distinguished Thought Leader at the University of South Australia, University of Tasmania Distinguished Visitor and the Bowater Visiting Research Fellow, Deacon University. I am also the Editor of the forthcoming
Edward Elgar Handbook on Marketing and Entrepreneurship.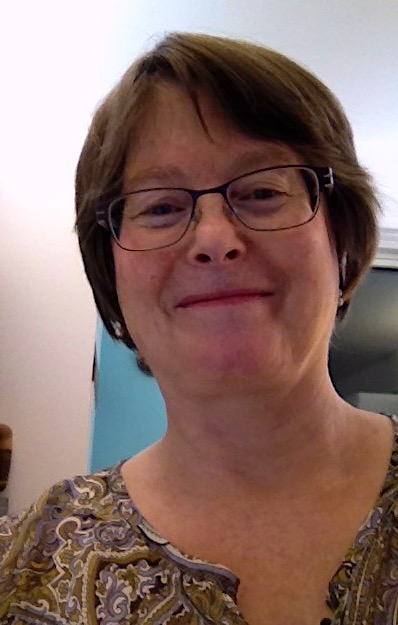 Prof. Dr. KARI K. VEBLEN
Kari K. Veblen serves as Research Associate and Professor Emeritus at Western University in Canada. Thus far her career spans four decades of work as: an elementary music teacher, community musician, professor at University of Wisconsin-Stevens Point, curriculum consultant to orchestras and schools, visiting scholar at University of Toronto, and research associate at University of Limerick. Dr. Veblen has served in numerous professional capacities, including the International Society for Music Education board, and as co-founder, now board member of the International Journal of Community Music. Her research interests include community music networks, contexts for learning, music through the lifespan, traditional transmission, vernacular genres, interdisciplinary curriculum, musical play, and social media. Author/co-author of five books and over 90 peer-reviewed works, her latest book is the Oxford Handbook of Social Media and Music Learning with Janice Waldron and Stephanie Horsley (2020). Veblen's work on music learning in on-and-offline convergent music communities of practice is funded by the Social Science and Humanities Research Council of Canada.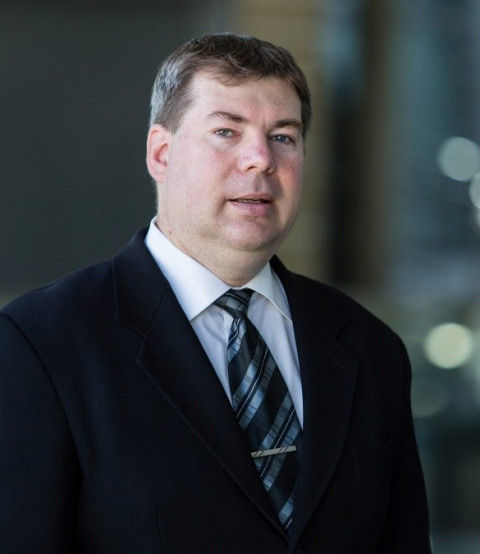 Prof. Dr. KRZYSZTOF NIEGOWSKI
Krzysztof Niegowski graduated from The Karol Szymanowski Academy of Music in Katowice in Prof. Józef Świder's class of composition and Prof. Jan Wojtacha's class of conducting choirs. He received the PhD degree in The Stanislaw Moniuszko Academy of Music in Gdańsk. Nowadays he is a lecturer at Adam Mickiewicz University, a director of Diocesan Study Center for Organists and an organist in St. Nicholas Cathedral in Kalisz. He conducts three choirs: Kalisz Cathedral Choir Canticum, Students' Choir Punctum Quadratum, and The Diocesan Study Center for Organists Choir in Kalisz with which he performed in concerts in Ukraine, Austria, Germany, France, Holland, China. He is an organizer and musical life animator, a jury member of various choral and vocal competitions as well as a speaker at national and international music conferences, among others in Lithuania and Turkey. He is an author of publications and articles connected with sacred music. Krzysztof Niegowski is a member of The Association of Polish Church Musicians, The Diocesan Commission for Sacred Music in Kalisz, and a member of the management of The Association of Cultural Education for Children and Youth "Schola Cantorum" in Kalisz. He is an active composer specializing in vocal-instrumental music. Among his compositions it is worth mentioning: choral pieces e.g: Magnificat, Little Litany of St. Joseph, musical arrangements of Polish fairy tales for children choir which are used as obligatory at Polish National Children and Youth a Cappella School Choirs Festival in Bydgoszcz, and vocal and instrumental pieces: Stabat Mater, Cantata to St. Nicholas, Apostolic Oratorio, Hymnum gloriae tuae canimus, Ave verum. Music composed to John Paul II's Roman Triptych - the 2nd part: Meditations on the Book of Genesis at the Threshold of the Sistine Chapel which was first performed on 11 June 2017 in St. Nicholas Cathedral under the direction of the composer. Adam Mickiewicz University Education and art Faculty, Kalisz, Poland.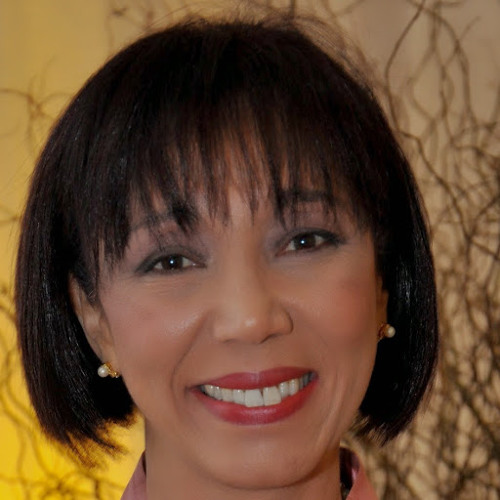 Prof. Dr. MAGALI KLEBER
Dr Magali Oliveira Kleber is a retired professor from the State University of Londrina (UEL). Kleber is a senior specialist in piano and holds masters and PhD degrees in Music Education, as well as a Post-PhD in Ethnomusicology. She received a grant from the National Research Council (CNPq). She is currently the pedagogical director of the Londrina Music Festival (MLF), one of the most important cultural events Brazil. She was president of the Brazilian Association for Music Education (ABEM), from 2009 to 2013, having worked on developing policies for public, academic, and scientific research in Brazil and encouraging Brazilian researchers and teachers to participate in international music education contexts. She has been a member of ISME since 2002 and the Community Music Activity Commission since 2006, serving as chair from 2012 to 2014. Dr. Kleber has coordinated several national music education events, notably the 31st ISME Main Conference, held in Porto Alegre, Brazil in 2014. As a researcher, she focuses on public policy in music education and social movements.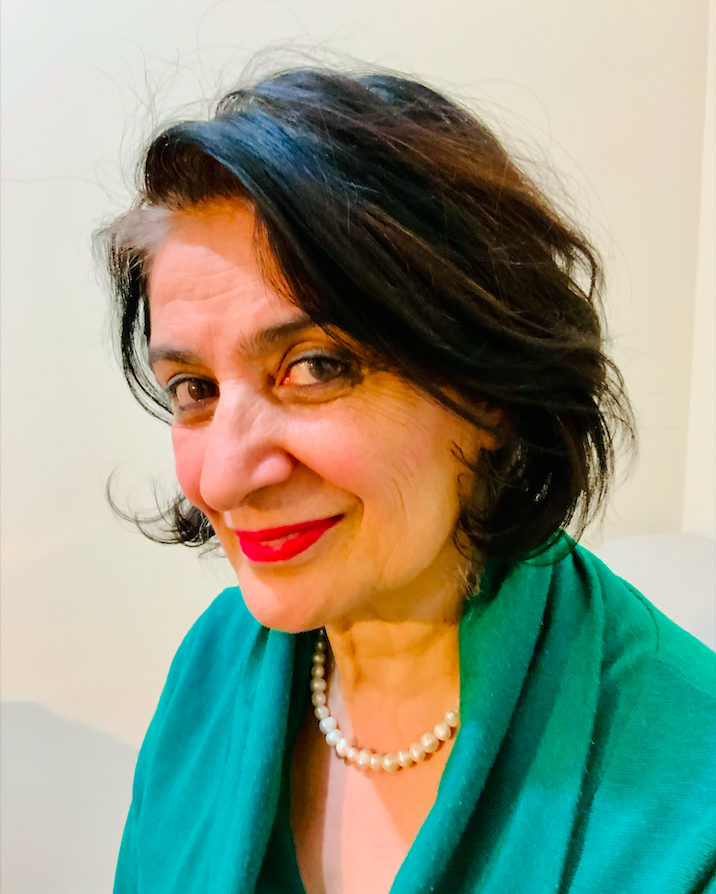 Prof. NUR GÖKBULUT
Nur Gökbulut was born in Ankara in 1954. She was graduated from Gazi University Training Institution Department of Turkish Literature in 1975, Gazi Art Education Department in 1978. She was appointed to the Painting Department as assistant in 1981 and she is currently working as Profesor in the same faculty.
She took part in many competitive and group exhibitions both in Turkey and abroad. She opened more than 30 solo exhibitions. Her works are in both official and private collections.
She was awarded in painting competitions such as: 1988 Gençlik ve Spor Bak. B.T.G.M.,1989 Ordu Valiliği, 1989 Kültür Bakanlığı Mevlana, 1993 and 1996 13. and 16. Günümüz Sanatçıları, 1995 Ankara University 50. Yıl Resim Yarışması, 1995 and 2001 56. ve 62. Devlet Resim Heykel Sergileri, 1999 Adana Çimento, 2006 and 2007 Şefik Bursalı. She is member of international fine arts associations such as: UPSD, AIAP, A+a, IAPMA INSEA and BRHD.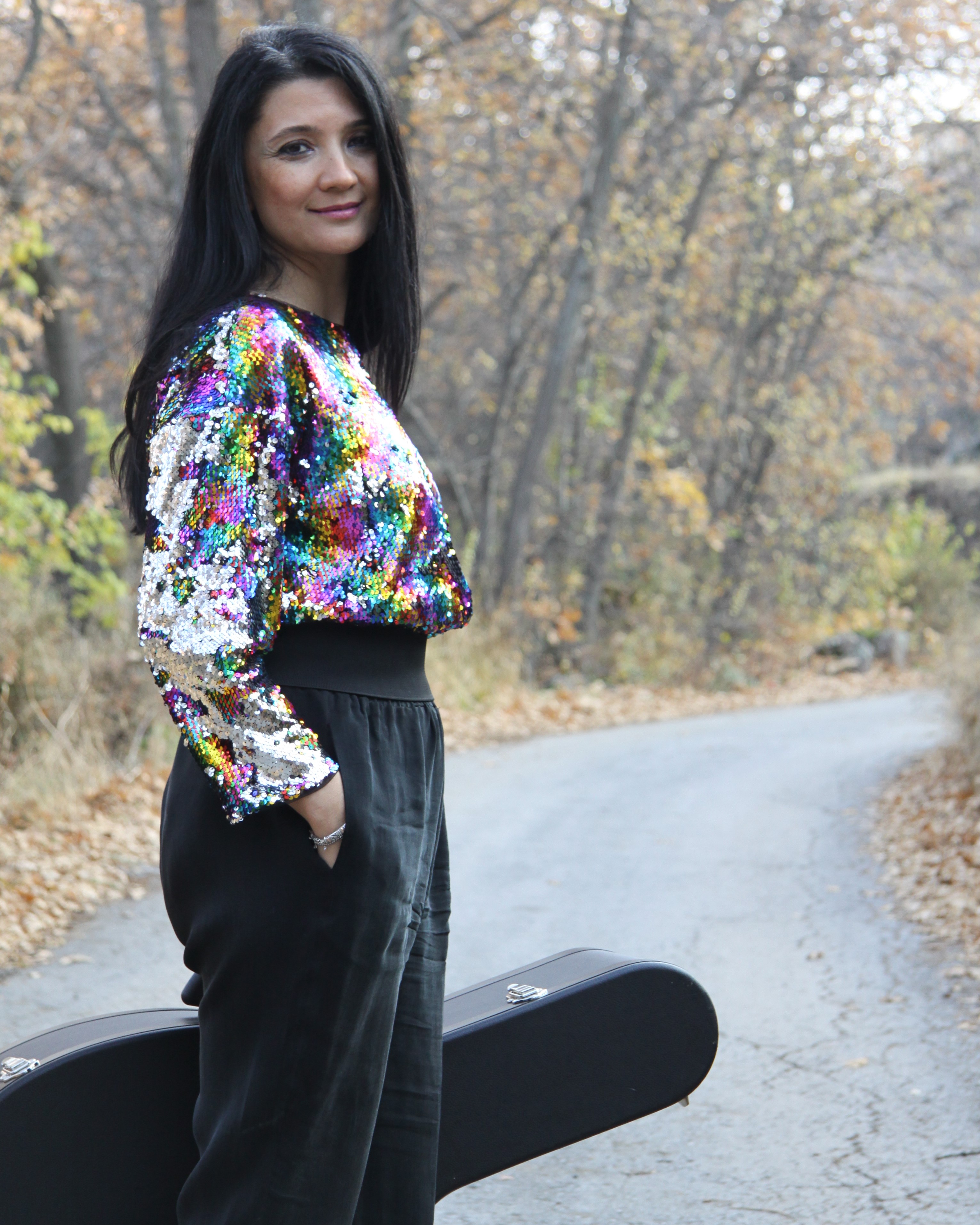 Prof. Dr. N. OYA LEVENDOĞLU
She completed his undergraduate and graduate education in the Music Education Department of Selçuk University. During this period, she worked with M. Ayhan ZEREN and Gülçin Yahya, who are important scientists in the field.
Doctoral education in Gazi University between 1998 and 2002, she completed with the dissertation which is subject "Makams from XIII.th Century Up to Now and İts Changing" and worked with Prof. Dr. Cihat Can".
She received the title of Associate Professor in 2006 and Professor in 2012 in the field of Music Sciences. Her focus is on methodology and approaches in qualitative research, theory of makam music and makam music performer.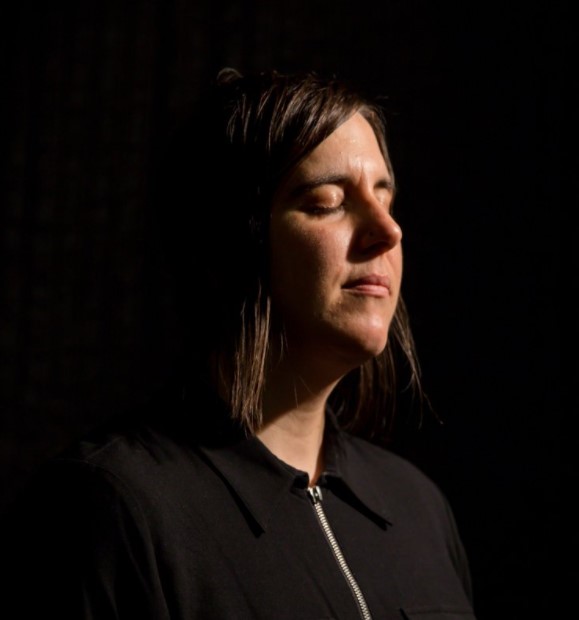 Prof. Dr. SARAH WEAVER
Sarah Weaver, Ph. D. is a New York-based contemporary composer, conductor, technologist, educator, and researcher working internationally as a specialist in Network Arts-Weaver has composed solo, chamber, and large ensemble works for groundbreaking musicians for twenty-five years, integrating influences of jazz, contemporary classical, improvisation, computer music, world music, and individual music languages of performers. She is an innovator of live performance via the internet by musicians and artists in different geographic locations, encompassing numerous artistic projects with collaborators and interdisciplinary projects with groups such as NASA Kepler/K2 Mission and United Nations. Weaver is the director of NowNet Arts, director of the Sarah Weaver Ensemble, and editor of the Journal of Network Music and Arts (JONMA). She on the faculty of New School College of Performing Arts, Performer-Composer Masters Program. Weaver is a member of ASCAP, College Music Society, National Association of Composers, and board member of the JackTrip Foundation.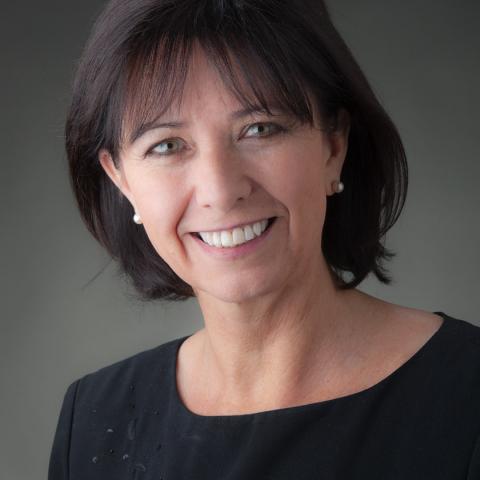 Prof. Dr. SHEILA WOODWARD
Dr. Sheila Woodward is Professor of Music and Director of Music Education at Eastern Washington University, USA. She previously served as President of the International Society for Music Education and is currently Vice President of the International Music Council. She serves on the Editorial Board of the Journal of Popular Music Education and previously served on the Editorial Board of the International Journal of Music Education. She is a native of South Africa and earned her Ph.D. from the University of Cape Town and a Performer's Licentiate in Organ from the Associated Board of the Royal Schools of Music. She previously taught at the University of Southern California, the University of South Florida, and the University of the Western Cape.
Dr. Woodward has previously served on numerous professional boards; among them being five terms on the ISME Board of Directors (2004-2008 and 2012-2016), three terms on the ISME Early Childhood Music Education Commission (1992-1998, two as Chair), two terms on the NAfME Council for IN-ovations (2012-2014, one as Chair), and two terms on the NAfME Executive Board of the Society for General Music (2002-2006).
Dr. Woodward's research focus is Music and Wellbeing. She explores this from before birth to adulthood, with studies on the fetus, neonate, premature infant, young child, at-risk youth, juvenile offender and adult musician. She has published numerous articles, in addition to chapters in Benedict et al.'s The Oxford Handbook of Social Justice in Music Education (2015) and in Malloch and Trevarthen's Communicative musicality: Narratives of expressive gesture and being human (Oxford, 2009).
Dr. Woodward has been awarded generous grants to promote international exchange programs, bringing South African musicians to perform in the USA alongside students and professors, and she has directed numerous outreach programs in both countries.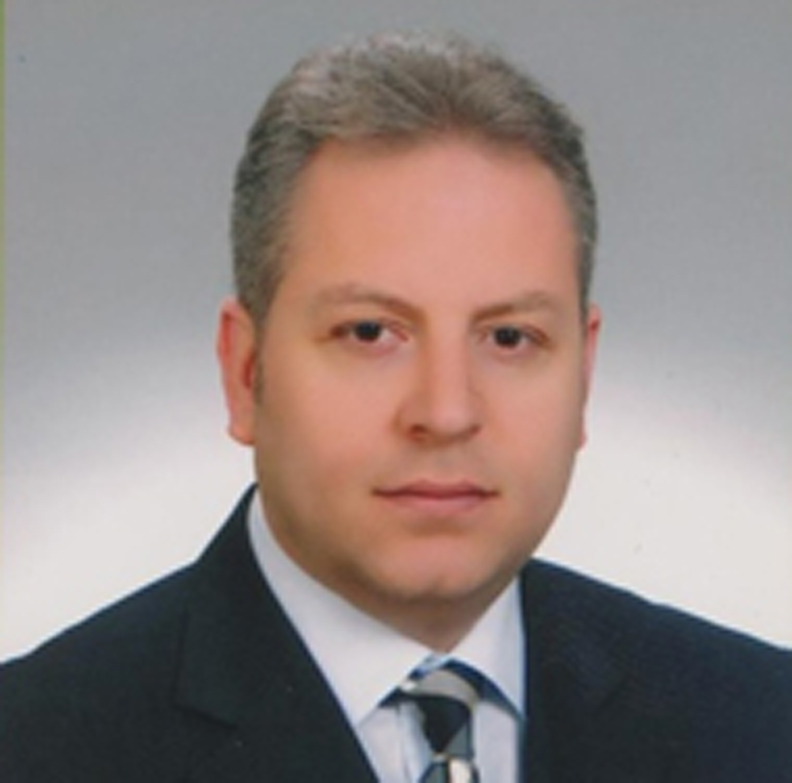 Prof. Dr. TURAN SAĞER
He was born in 1972 Kahramanmaraş. In 1994, graduated from the Department of İnönü University, Faculty of Education, Department of Fine Arts Education, Department of Music Teaching. His undergraduate studies at the Faculty of Gazi University, doctoral training was completed at the Institute of Education Sciences. Between the years 1994-2002 University Research Fellow at the Faculty of education, between the years of 2002-2005, assistant professor, and in 2010 was awarded the title of professor, he served as an assistant professor between 2005 and 2010.
İnönü University between the years 2002-2014, Gazi University and Kırıkkale University gave lectures. In 2011, he conducted research as a visiting academician at Tennesse State University faculty of liberal arts department of music with YÖK scholarship.Between 2010 and 2014, he served as the Dean of the Fine Arts and Design Faculty of İnönü University. Between 2010 and 2012, the examination of University professor at the Institute of Higher Education Commission member, Associate Professor, sub-committee member ÜAK, Turan Says, throughout his academic career, and the Ministry of national development within the context of the Project as the player of 20 scientific research projects, and other tasks took part in.
Administrative tasks alongside with the identity of the artist, performer, conductor and arranger, as many national and international concerts located in Turan Sağer, 7 books and 2 book chapters, published in national and international refereed journals and article 32 of the declaration of 46. In 2016 and 2017, he was awarded the international publication and academic incentive award by Yıldız Technical University.He served as the founding rector of the University of Ankara Music and Fine Arts.
President of the council and the presidency of the Council of university arts education, no guality External Evaluator of the board of Faculty of education and the undergraduate curriculum committee member, a member of the commission in the preparation of the graduate program in music education, He works as the advisor to the rector in charge of protocols and communication at Yıldız Technical University and as the dean of Yıldız Technical University art and design faculty.
Prof. Dr. TÜREV BERKİ
Born in 1970 in Ankara, Türev Berki completed his piano education as a student of Elif and Bedii Aran at the Aran Music Centre. He was awarded the first prize at the 29th International Steinway Piano Competition organized in Berlin in 1982. Berki also ranked among top five prize winners at the Senigallia International Piano Competition held in Italy in 1983.
Türev Berki was the first Turkish pianist to be invited to the Sopot Music Festival in Poland in 1990. In 1993, he gave a recital in Washington D. C. as a cultural ambassador to the United States of America. His performance at the world-famous Carnegie Hall of New York in 2001, as part of the Moons and Stars Project, received great reviews.
1991 was the year when Berki decided to continue his career from a different perspective and with a different intensity as a pianist and a music theoretician. In 1997, with the academic coaching of Prof. Dr. Ali Uçan, he completed six years' work on his doctoral dissertation entitled A Framework Cadenza Model on Mozart's Piano Concertos, to be a clarification of Mozart's view of cadenza and received with great enthusiasm among scientific and artistic circles. This different identity both as a performer and a scientist paved for Berki to be acclaimed in 1998 as the Outstanding Young Person of Turkey in the field of Culture by Junior Chamber International, one of the world's largest career organizations, and to be awarded the Hacettepe University Art Prize in 2008.
Berki continues to work on musical analysis and systematic musicology as a professor in the Department of Music Theory, Ankara State Conservatoire, Hacettepe University.
Türev Berki has been a Steinway Artist since 1998.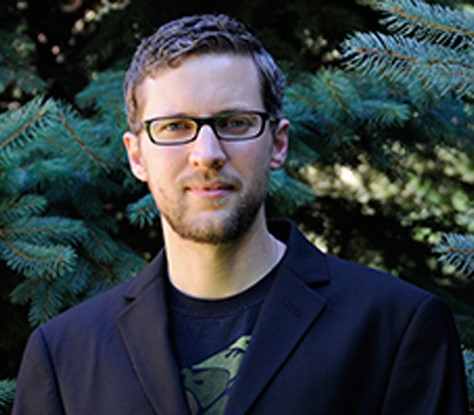 Assoc. Prof. CLINT RANDLES
Clint Randles is Associate Professor of Music Education at the University of South Florida School of Music and recipient of the 2015 Michael L. Mark Music Research Award for outstanding research by an early career scholar/researcher, issued by the University of Michigan.
Randles teaches "Progressive Music Education Methods" at the undergraduate level, and "Philosophical and Historical Perspectives in Music Education" and "Creativity in Music Teaching and Learning" at the graduate level for students in the College of the Arts and the College of Education. He also teaches classes for students with disabilities in a community music outreach sponsored by Arts4All Florida. He has recently served as Chair of the Creativity Special Research Interest Group of the National Association for Music Education.
His research interests include the intersection of motivation theory and creativity, and exploration of the construct "creative identity." Randles has presented papers at state, national, and international conferences in the US, Canada, Brazil, Egypt, England, Ireland, Finland, China, Australia, and New Zealand. He has articles (24) published in the Michigan Music Educator, Music Education Research International, the Journal of Music Teacher Education, Update: Applications of Research in Music Education, General Music Today, Research Studies in Music Education, the Journal of Aesthetic Education, Arts Education Policy Review, the British Journal of Music Education, the International Journal of Music Education, the Journal of Music, Technology, and Education, the International Journal of Community Music, the Journal of Genius and Eminence, the Bulletin of the Council for Research in Music Education, Music Educator's Journal, and Music Education Research. Contributions to the Encyclopedia of the Sciences of Learning, and the Encyclopedia of Creativity, Invention, Innovation, and Entrepreneurship (1st and 2nd editions), both published by Springer. Randles has published 14 book chapters in numerous handbooks for Oxford, Routledge, CMEA, GIA, R&L Education and others. He has two co-edited books: Musicianship: Composing in Band and Orchestra (GIA Publications), and Music Education: Navigating the Future (Routledge). Randles has formed two book series, Musicianship through GIA Publishing (Chicago) and the New Directions in Music Education series with Routledge (New York) to assist the music profession in realizing expanded curricular possibilities on a large scale. Two monographs are forthcoming in 2020: (1) To Create: Imagining the Good Life Through Music (GIA Publications: Chicago, IL), and (2) Music Teacher as Music Producer: How to Turn Your Classroom into a Center for Musical Creativity (Oxford University Press: New York).
Prior to his appointment at USF, Dr. Randles taught general music and band in the public schools of Michigan for nine years. He has written arrangements and original compositions that have been performed by both marching bands and children's choruses. He currently enjoys playing guitar, mandolin, accordion, and Maschine every opportunity that arises.
A Michigan native, Randles received his bachelor of music education degree from Grand Valley State University in Allendale, Michigan, and both his Master of Music and Doctor of Philosophy in Music Education degrees from Michigan State University.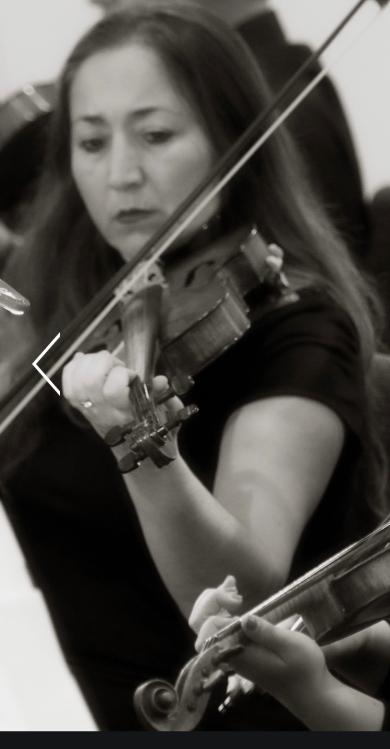 Doç. Dr. DİLEK GÖKTÜRK CARY
As a music educator, a string pedagogue, an academician/researcher, an orchestra conductor and a violinist, Dr. Göktürk-Cary was born and raised in Turkey and was educated both in Turkey and the United States. She has earned both undergraduate and master's degrees in music education from Gazi University in Ankara, Turkey. While she was serving as a music teacher at public schools in Turkey, she was awarded with a governmental scholarship to pursue her graduate degrees and was sent to the United States for this purpose. Dr. Göktürk-Cary received a second master's degree in Curriculum & Instruction with music emphasis from the University of Missouri - Columbia and her Ph.D. (doctorate) in string pedagogy from the University of Florida. After the completion of her education, she returned Turkey and served as a college professor at various universities. She was awarded with her tenure in 2013. Dr. Göktürk-Cary has been an author of numerous scholarly articles and books and has also been an active participant of academic conferences. As a musician, she has been an orchestral conductor and a violinist in both Turkey and the United States. She moved back to the United States in 2016 and has been active as a music educator, an orchestral violinist and an independent researcher.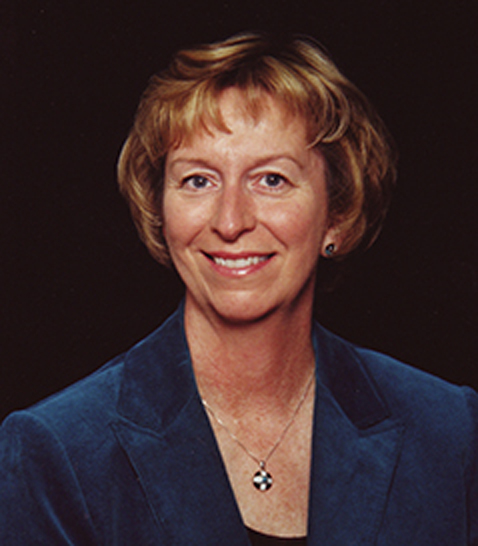 Assoc. Prof. LISA J. LEHMBERG
She specializes in general music education, music education for students with special needs, world music education, and music education technology. Her research interests include urban music education and senior citizens' participation in music.
Dr. Lehmberg has given research and practice-based presentations at International Society for Music Education world conferences, National Association for Music Education national conferences, College Music Society/Association for Technology in Music Instruction national conferences, and National Multicultural Music Symposia, as well as music educator association conferences and professional development days in Florida, New England, and throughout the Midwest.
She is author of the book The Challenges and Rewards of Urban Teaching: Six Elementary Music Teachers' Perceptions of Effective Teaching and Pre-Service Preparation for Urban Classrooms; articles in Music Education International, Music Education Research International, and various state music educator journals; two encyclopedia chapters in Springer's Encyclopedia of the Sciences of Learning; and book chapters in the NAfME publication, Kaleidoscope of Cultures - A Celebration of Multicultural Research and Practice and the Rowman-Littlefield publication Engaging Musical Practices: A Sourcebook for Elementary General Music.
In 2016, Prof. Lehmberg's book Music for Life: Music Participation and Quality of Life of Senior Citizens, co-authored with C. Victor Fung, was published by Oxford University Press. It presents a fresh, new exploration of the impact of musical experiences on the quality of life of senior citizens, and charts a new direction in the facilitation of the musical lives of people of all ages.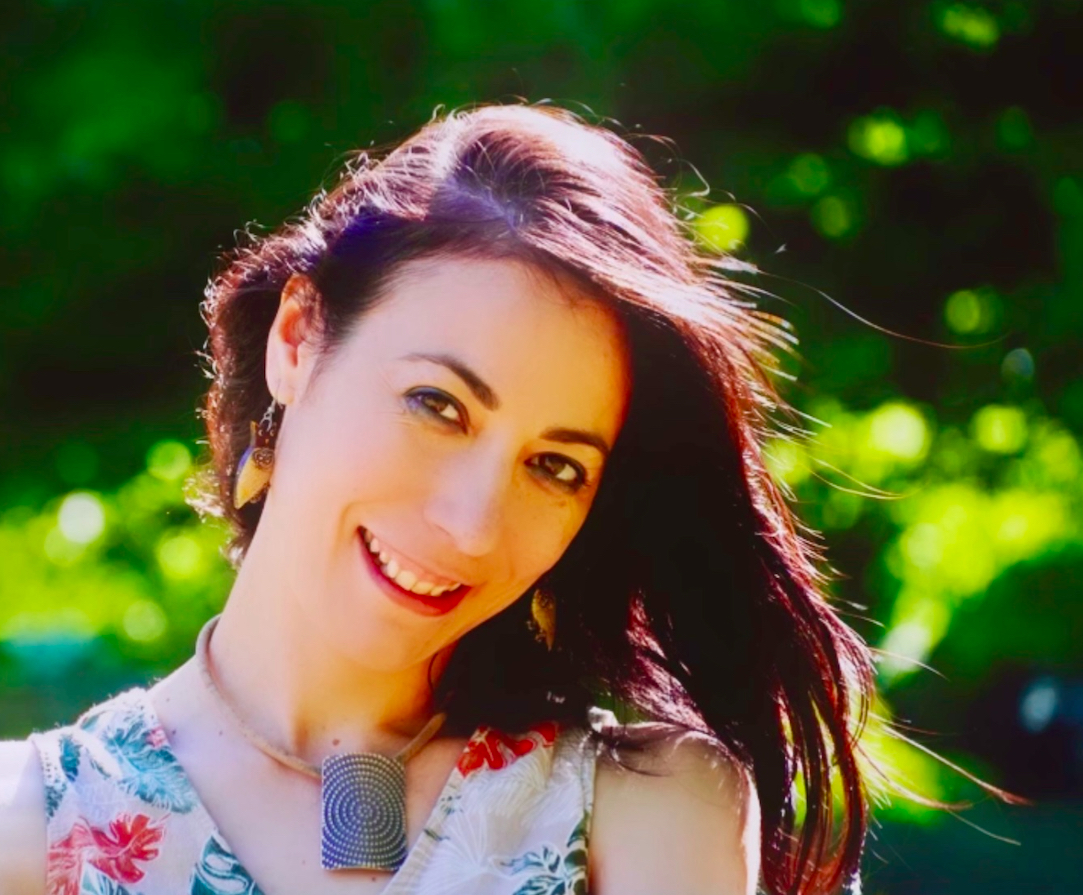 Doç. Dr. ÖZGE GÖKBULUT ÖZDEMİR
ÖZGE GÖKBULUT ÖZDEMİR graduated from Hacettepe University Department of Economics in 2004 and completed her MBA in 2007 and PhD in 2011 in Ankara University Business Administration Department with her thesis on Turkish Art Industry. She is working marketing and entrepreneurship on the link between art-society-business both in theory and practice. She is focusing the place, city and cultural value issues in terms of co-creation and new value perspectives of marketing. She has various academic researches on art industry, cultural value, art entrepreneurship and the contributions of art to business. She has designed "Interaction with Art Project" series in the campus in order to close the gap between art and society aiming the university students who are from social and scientific disciplines. While she is working on "alternative places" context in the scope of arts marketing and the city culture she created some projects linking art and society in terms of the social and cultural value perspective and designs exhibitions in physical and online platforms in the societal context that creates data for her experimental researches. Likewise, in her academic works, as an artist she handles with various themes such as duality, contrast, co-creation, existence and survival in the context of individual versus environment in an abstract way in different forms and materials besides paintings. Her works were exhibited in more than 40 national and international exhibitions such as in France, Italy, Japan, USA and Greece including her solo exhibition "On the Way" in 2019 in Ankara. She is working on various art industry and cultural value projects in Liverpool John Moores University Business School as a visiting scholar. While attending the art and society project Light Night 2020 with a painting installation in Metropolitan Cathedral, her last solo exhibition was taken place in the LJMU Liverpool School of Art and Design PES and Atrium Galleries as an extended venue of Liverpool Biennial 2020.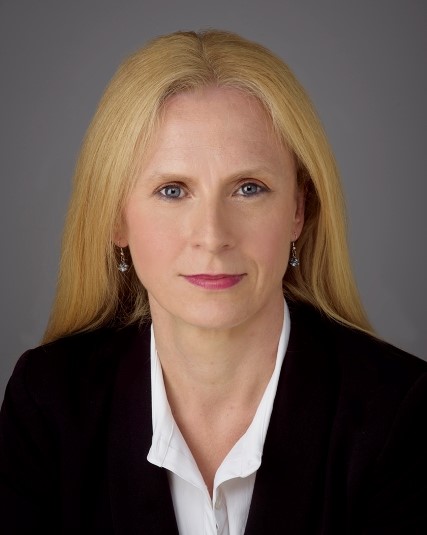 Assoc. Prof. Dr. SHARON LIERSE
Dr Sharon Lierse is an academic, researcher and a performer with a specialty in music education. She has worked as a university lecturer in Australia and Asia, a management consultant and as an international curriculum specialist for UNESCO. Her academic roles have included Associate Professor in the Faculty of Music and Performing Arts in Malaysia where she was founder and Managing Editor of the Malaysian Music Journal, lecturer in curriculum at the University of Tasmania and Manager of Professional Learning at the Australian Council for Educational Research. She has published widely and has given conference presentations around the world including keynote presentations in Europe and Asia. Her primary research interest is in intercultural pedagogy with a focus on comparing excellence in education. Other research areas are arts pedagogies, the performing arts, lecturing in the online environment, curriculum and assessment.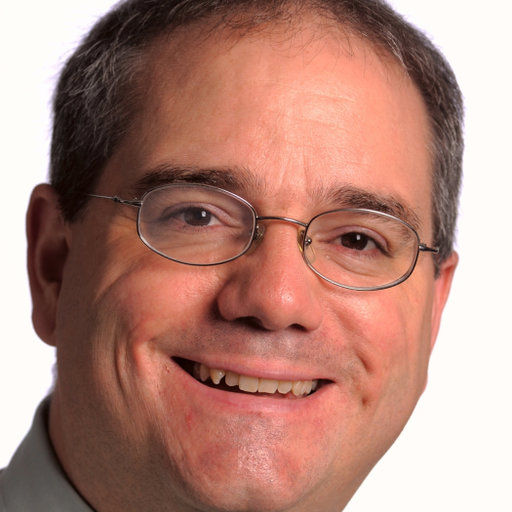 Assist. Prof. ANDREW GOODRICH
Dr. Goodrich is active internationally conducting workshops and presenting research at symposia and conferences. He has published articles and reviews in the Journal of Research in Music Education, Bulletin of the Council for Research in Music Education, Journal of Historical Research in Music Education, Jazz Education Journal, International Trumpet Guild Journal, in proceedings from various conferences, and is a contributing author to the book Narrative Inquiry in Music Education: Troubling Certainty. Prior university appointments include Coordinator and Assistant Professor of Music Education at Northwestern State University, Natchitoches, LA and Visiting Instructor of Music Education at Michigan State University. His K12 teaching experience includes teaching elementary, junior high school, and high school in Billings and Missoula, Montana. His research interests currently focus on the intersection of jazz culture and school culture, the application of systems thinking in school ensembles, and the interaction of community musicians and students.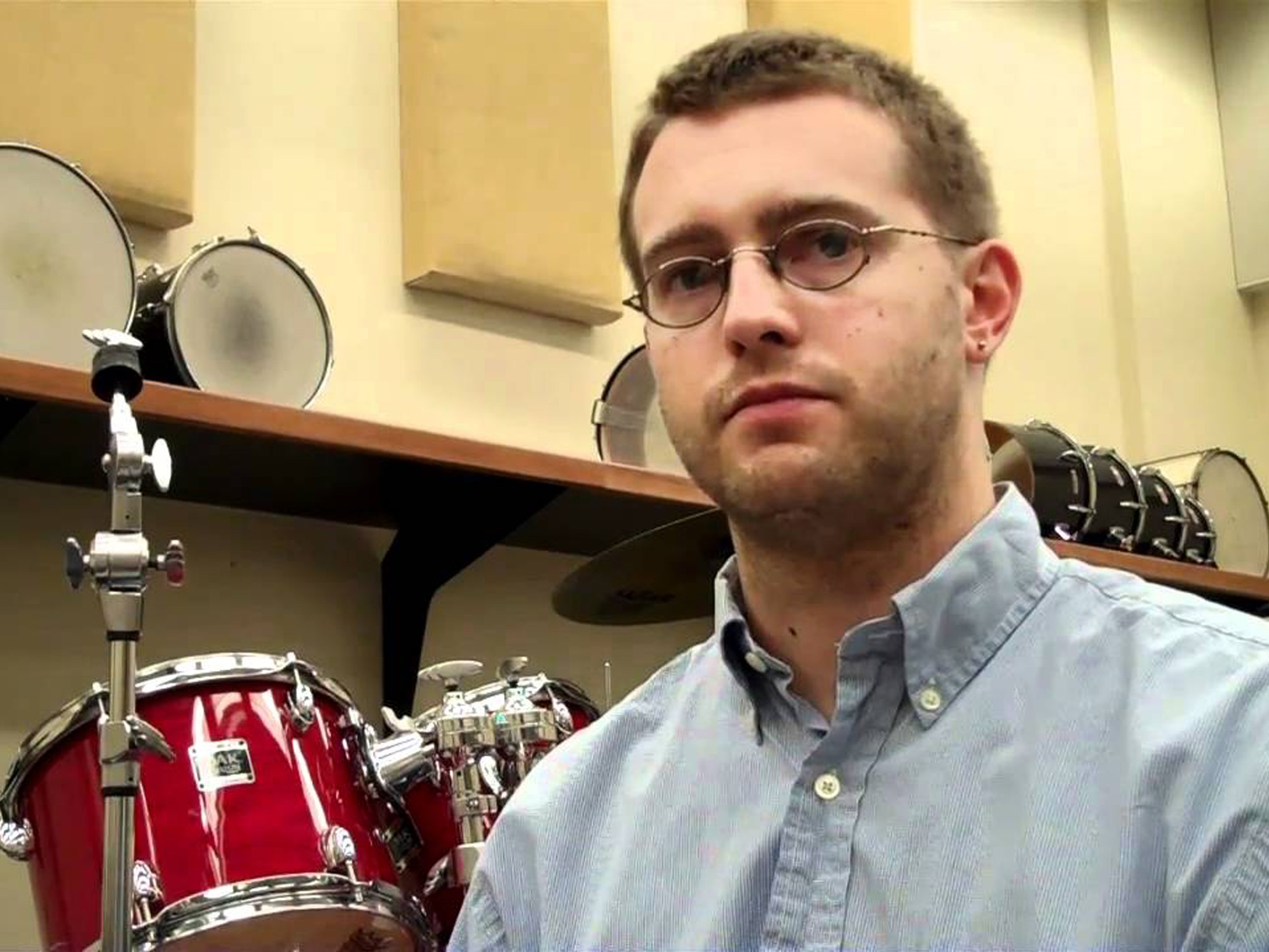 Dr. PATRICK HERNLY
Patrick Hernly is a drummer/percussionist whose unique personal style has been shaped by his work with artists from around the globe. His performances include many prestigious venues in the U.S. and abroad, including Lincoln Center, Teatro Colon (Buenos Aires), and the Hollywood Bowl. Patrick was featured at the Nokia New Years 2006 celebration in Mumbai, India, with Oscar-winning composer A.R. Rahman, as well as a soloist on Rahman's 2007 "3rd Dimension" tour. He has toured Latin America with La Orquesta Sinfonica de Guayaquil and the Lima Ballet, and has performed with Latin pop sensation Anais and Grammy Award winners Fonseca and Tanvi Shah. He has also performed in the Tampa Bay area with The Spanish Lyric Theater, world music/Latin jazz ensemble Manigua, Afro Cuban artist Freddy Montes, flamenco troupe Somos, and soul-funk-reggae band The Hip Abduction.
Patrick has also shared the stage with such stars as mridangam maestro Umayalpuram K. Sivaraman, Latin greats Jon Santos and Horacio Hernandez, and percussion gurus Glen Velez and Bob Becker. Patrick earned his Master's degree in percussion performance from Indiana University, where he was awarded the performer's certificate. He earned his Ph.D. in Music Education from the University of South Florida under the advisement of multicultural music education expert C. Victor Fung. His research has been published in national and international journals, and he has presented at national and international conferences.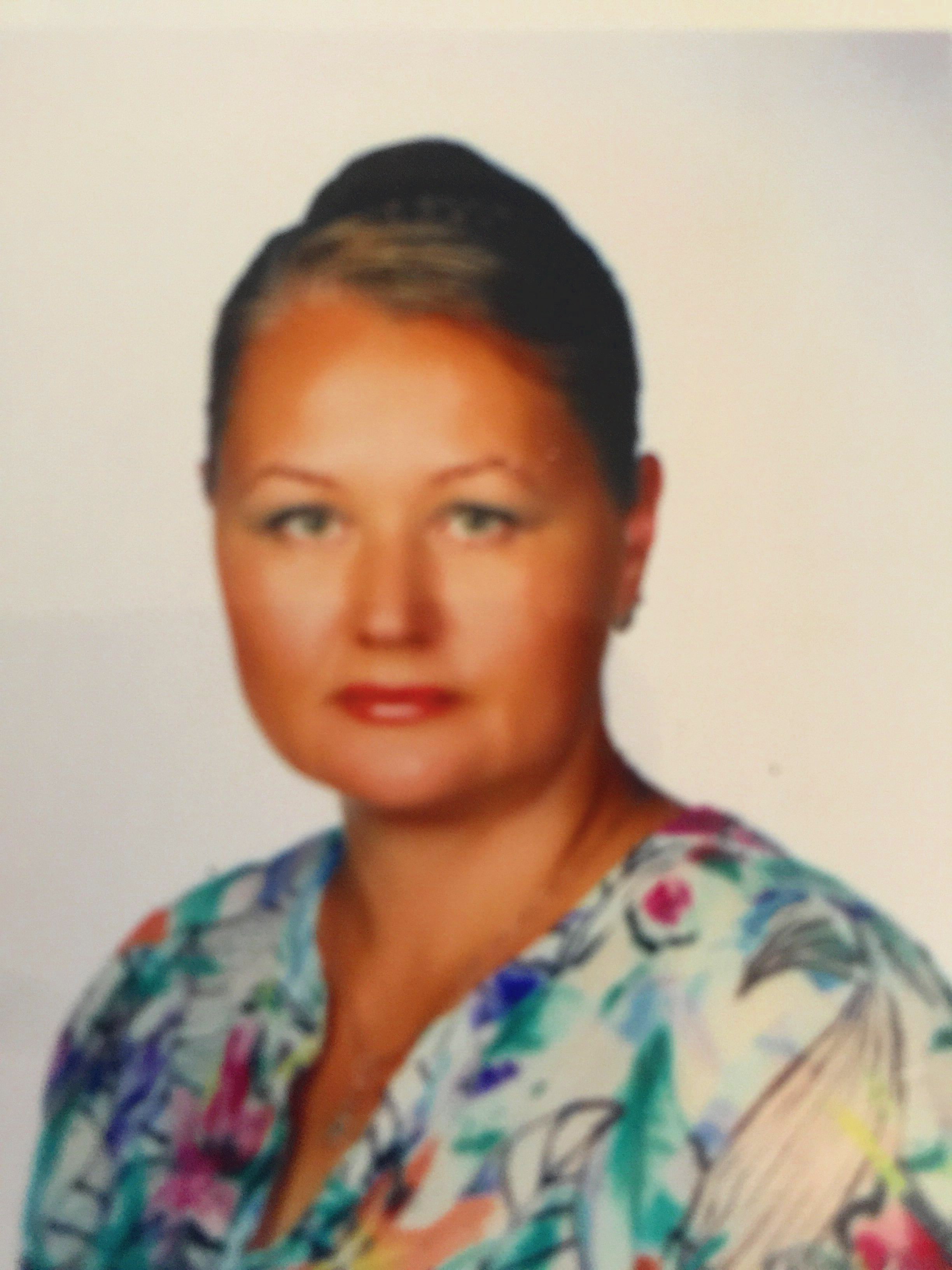 NATALYA KIRCA
She was born in 1975 in the city of Jovti Vodi in Dnipropetrovsk oblast in Ukraine. In 1982, She started General Secondary School and Music Secondary School (string instruments major / violin). In 1991, M.J. She got into the Glinka State Music Vocational High School (string instruments major / viola). During her high school education (1992-1994) she worked as a viola artist in the Dnipropetrovsk State Chamber Orchestra. After completing her vocational high school with a degree of honors, she got into I.P.Kotlarov State Institute of Art (string instruments major / viola) in Kharkiv in 1994. She worked as a viola artist in the Kharkiv State Young Symphony Orchestra during her education in the Institute (1994-1999). She came to Turkey in 1999. Between 2001-2003 She worked as a Music Teacher (violin, piano) at Ataçağ Art House. She received Pedagogical Formation Certificate at Antalya Akdeniz University in 2016-2017 (fall semester). She received her master's degree in 2017 from Antalya Akdeniz University, Institute of Fine Arts. She got a masterclass from Prof. Tetyana Marusenko and Prof. Burcu Yazıcı. She has been working as a viola artist at Kremlin Palace, Sungate Port Royal and Ela Quality Hotels since 2003.
In various artistic activities; she participated in string quartets, viola quartets, and various instrument ensembles as a viola artist. She presented papers at the symposiums such as, International Graduate Studies Art and Design Symposium (Antalya 2018), International Music and Sciences Symposium (Istanbul in 2019), 10th International Hisarlı Ahmet Symposium (Kütahya), 4th International Mediterranean Art Symposium (Antalya), ECSAC 2019 (Ankara), and Art Congress 2019 (Istanbul). In 2018, She published an article written in Ukrainian language in the journal "Scientific Herald of Tchaikovsky National Music Academy of Ukraine". (ISSN 2522-4204).